Lessons Booking
See our teaching schedules in the online scheduler below.
For credit card payment:

You can book your desired time slot directly.

For PayNow transfer*:

Scan the PayNow QR code with your banking app, or PayNow transfer the package fees to our UEN number: 53203708A (Bill reference: your first and last name)

For Atome 3 x 0% interest payment*:

Scan the

location specific

Atome QR code or get a transaction link from us to pay the package fees with the Atome app.
(*Please let us know which date and time slot you wish to purchase via WhatsApp
**Note: By booking lessons with us, you have read and understood all studio policies stated on this web page; and you have agreed to let Passion Vocal Studio update you on its teaching schedules / promotions / offers / activities / events / products through either email or other phone communications.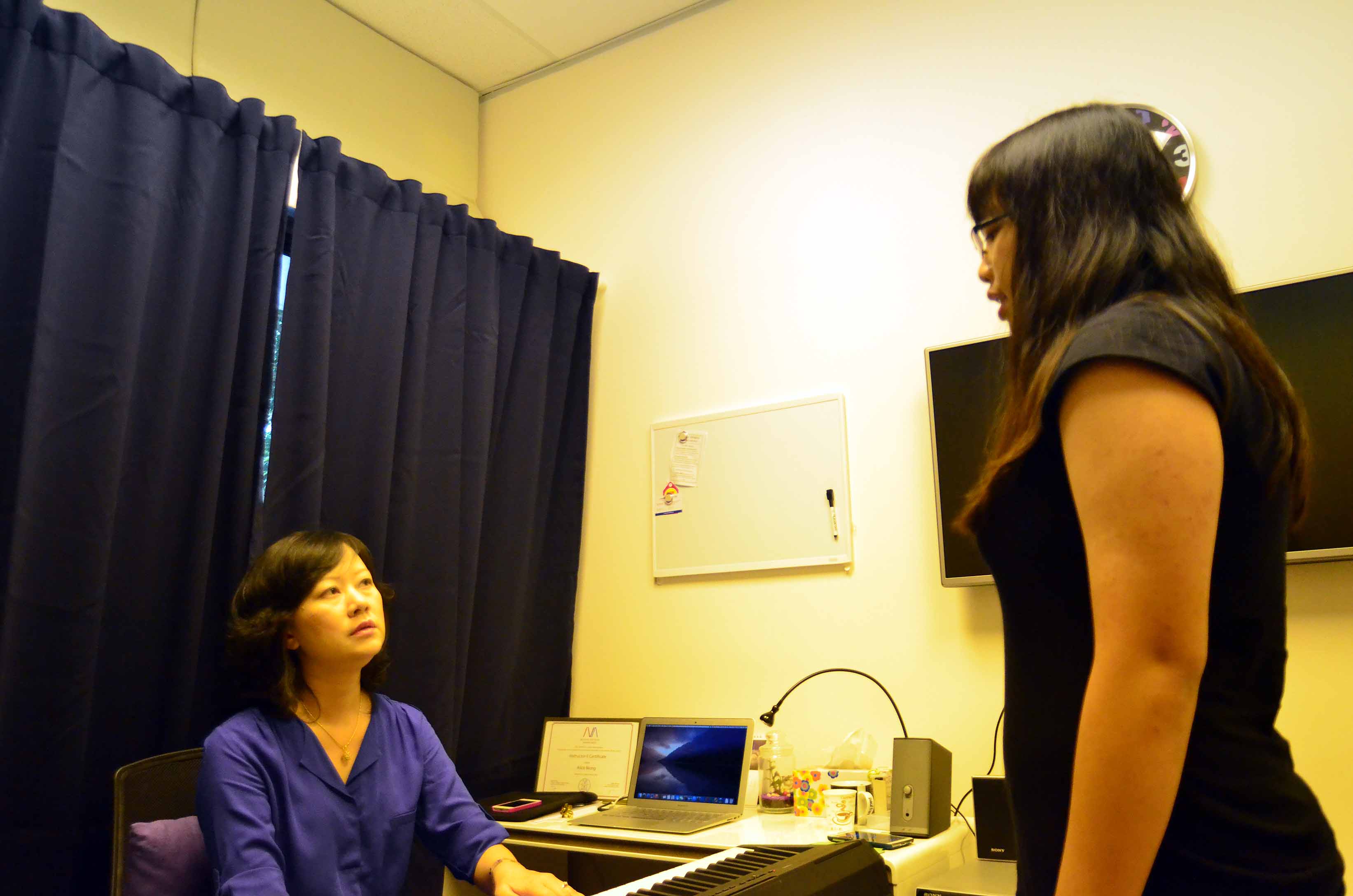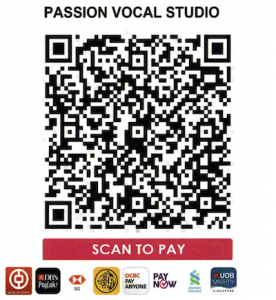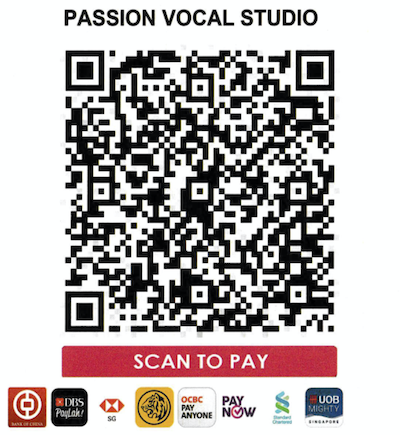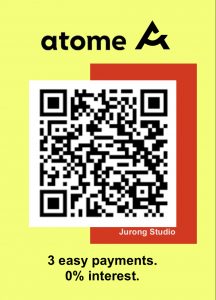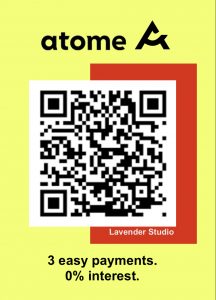 Studio Policies
1.  Refund Policy
All payments are non-refundable.
2.  Late Policy
There will be no extension or rescheduling of lesson if you are late.
3.  Cancellation / Reschedule Policy
If you cannot make it for the assigned time slot, a sms / WhatsApp notification must be given at least 24 hours before scheduled time. Otherwise, the lesson shall be forfeited.

Rescheduling of lessons, if granted, shall be arranged according to the teacher's availability.
4.  Public Safety Policy
All in-person students must either be either fully vaccinated against COVID-19 (at least 2 weeks after receiving full regimen), or recovered from COVID-19, or having a negative result on a Pre-Event Test (PET) taken at least 24 hours before the expected end of your lesson. Students of age 12 years and below will be exempted from the PET requirement.
If you have travelled overseas recently, or identified as a close contact with COVID-19 positive patients, please inform us as soon as possible, and (re)schedule your in-person lessons to 14 days later. Skype/Zoom lessons won't be affected by this clause.
Please do not come for in-person lesson(s) if you have any flu/cold like symptoms. Notify us via WhatsApp or SMS as soon as possible, and we can have your lesson be done on Skype/Zoom, or reschedule your lesson to another date.
During lesson time, if the teacher concluded that you are not well enough to have lessons, we reserve the right to end the lesson with no refund of paid fees and/or make-up lessons.
5.  Enrolment Policy
We reserve the right to not accept any client / student without any reason given.